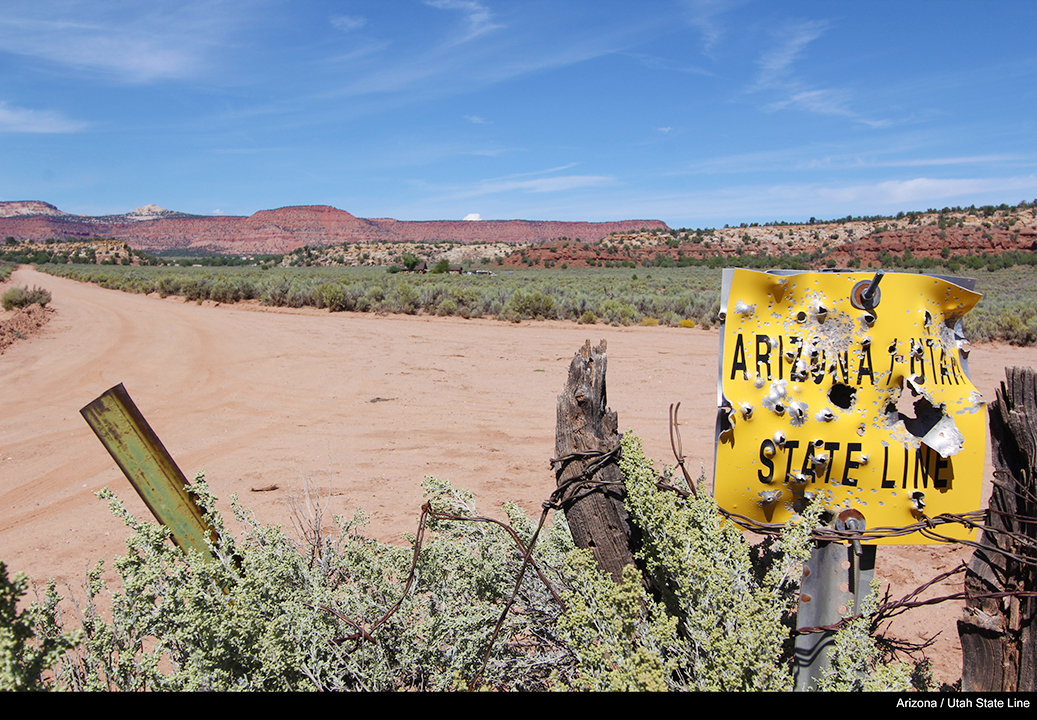 I made up my mind – I am going to cover the whole distance of the 800 miles of the Arizona Trail – by foot. Some weeks ago, I briefly presented to you the venture of my life´s dream. Since then, this dream matured to: I am going to do it NOW!
Since a project like this needs time for planning and preparation, take the "NOW" as the start of  these preparations.
I chose springtime 2019 as the timeframe to make my dream come true.
More and more it sinks in how much preparation is necessary. All of a sudden, these 2 ½ remaining years don't seem that long anymore. 1000 questions are crossing my mind, for which I have no answer yet and which are causing headaches.
Today I am going to reveal to you which questions that are. During the next months, I will browse through them and hopefully I will find answers to every single one of them. Today I am taking you with me on the adventure of the preparation for the biggest adventure of my life – yet.
Have a look what's on my mind.
Maybe you are planning a similar venture and the result of my research is useful for you.
Or maybe you acquire a taste for it and will get the desire to do something like my adventure. Or perhaps you always wanted to do something like that, but you didn´t know where to start.  Or you assert that I am off the track with that.
Well.
Here are the questions which my mind is rummaging in:
When to start?
Which is the best season?
Is it already too warm in April around Mexico?
Is it still too cold up North in May?
Can I expect snow?
When to start timesaving for the sabbatical time?
Which are the best terms for  a sabbatical?
What will my boss say to my plans?
What am I gonna do if the sabbatical is not approved?
Do I have to take the timeout right after the time saving period?
How large has the backpack to be for this three month journey?
Which model to pick?
What kind of tent do I need?
Is a single person tent enough for the luggage?
How much money am I willing to spend on an ultralight tent?
What kind of stove to take with me?
Fueled by propane, gas or wood?
Is there enough wood in Arizona for my solo stove?
Are wood stoves like my Solo Stove permitted on the AZT?
How many pants, shirts, socks and underwear is enough?
Which shoes to wear?
Is one pair enough to cover 800 miles?
Do I buy new shoes on the way?
Which maps (digital, analog, GPS) do I use?
Do I carry the heavy Arizona Trail Guide with all its maps?
Will a navigation app and the signage be enough?
How long am I allowed to stay in the USA?
Which special approvals do I need to stay 4 months?
How do I get to the AZT-Trailhead in the South?
Fly to Tucson or take the bus from Phoenix?
When to book the flight?
Which shuttle to take to the trailhead?
Do I just start walking or do I have to check out somewhere?
How many miles will I walk on the first day?
In how many stages do I split up my trail?
How much food and water do I need for the first stages?
What happens if I don't find any water?
Where is he first chance to buy food?
Is it permitted to camp along the trail in all stages?
What do I do if someone accosts me inappropriate?
Do I want to walk alone the whole trail or will I be happy about company?
Do I really have to be worried more as a woman than as a man when traveling alone?
Is there cell coverage along the way for emergencies or messages home?
What sim-card do I need for my cell phone?
How many breaks and rests will I allow myself?
When should I plan the stay in Grand Canyon?
Should I plan buffer days for the GC-permit, and if so, how many?
What happens if I don't get a permit for my planned stage?
Will thru-hikers be preferred for permit in the daily lottery?
What to do If I don't get a permit at the local office at all?
How many days will I allow myself in the GC?
Staying on the trail or choosing alternatives along the way?
What if I become injured?
What if something poisonous like a rattlesnake bites me?
Will I feel lonely on the trail?
Electronics or pen and paper for conserving my memories?
Where do I get power from for my electronic devices?
Which solar panel would be appropriate?
Will I spend some nights in civilization?
What will happen when I walked the 800 miles?
How am I gonna feel?
How do I get away from the northern end of the trail?
What do I do afterwards?
How hard is the reality / job adjustment?
When do I start the next long distance trail?
Lots and lots of questions with more or less time to answer.
But I have to and will find the answers. The results will not just be a wonderful special and unique journey but also a large FAQ for long distance hikes. Do you have questions in mind? Or can you even answer some of my questions? Write me. I am thankful for every single thought and idea.