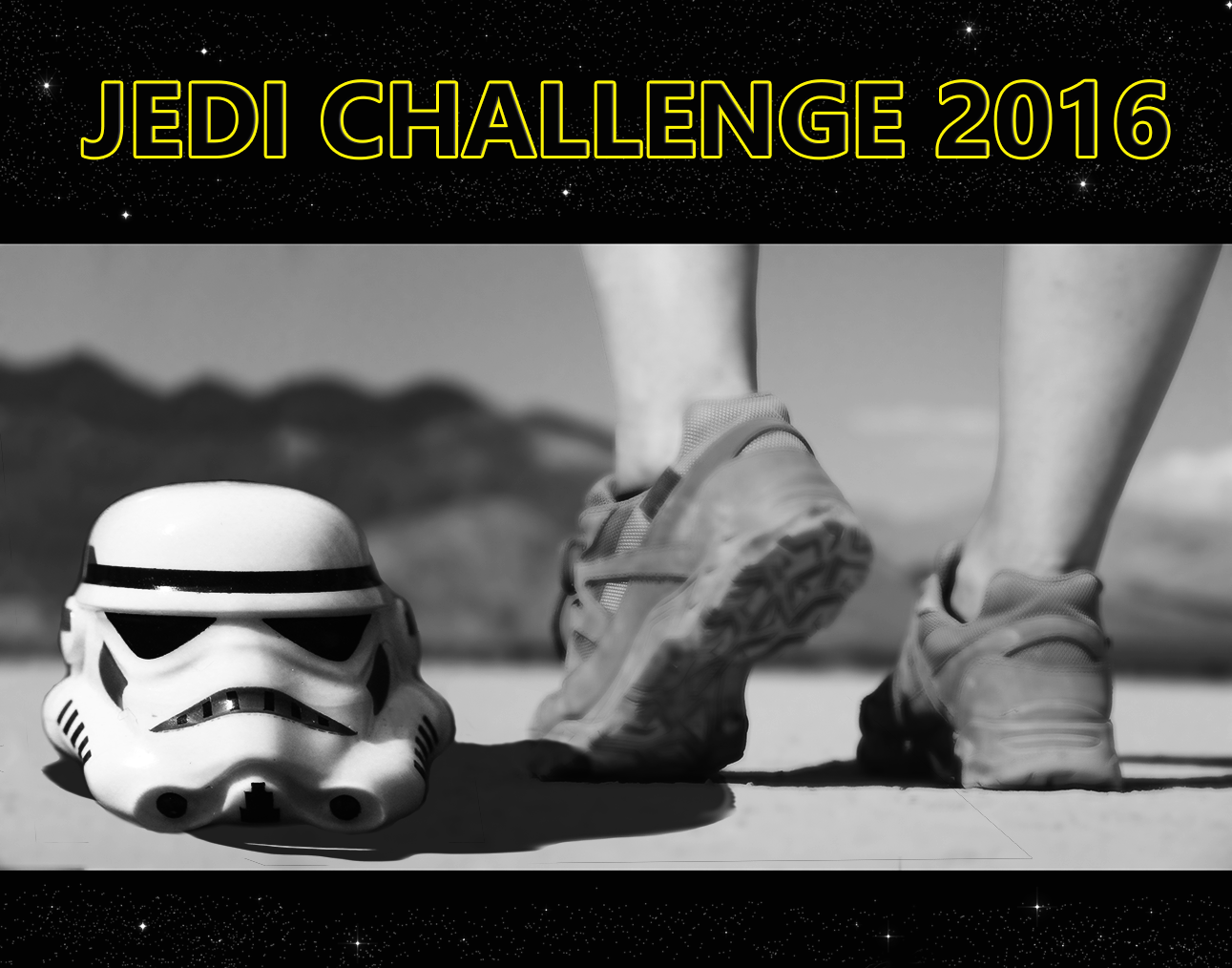 In about a week, the new Star Wars Movie "The Force Awakens" will be released. You can already buy merchandise wherever you go: Star Wars Popcorn, Star Wars punch, Star Wars toothbrushes. But where is the connection between the intergalactic empire and running here?
For about four years, the Virtual Nerd Runs call for the Jedi Challenge. Virtual Nerd Runs, this is Amanda and her husband Joe Rivard, who organize virtual runs to raise funds for the Leukemia and Lymphoma Society. By registering for a Virtual Nerds Run you are not just doing something good, you also receive a race medal for your support and effort.
In 2014 I registered for the Jedi Challenge and ran it classically on 4th May (May the 4th be with you 🙂 ). At the same day, the Berlin BIG 25 race took place, so I ran the 25 k with two bibs on my chest, earning the heavy 3D medal showing Han Solo in Carbonite. It is a real eye-catcher in my medal collection.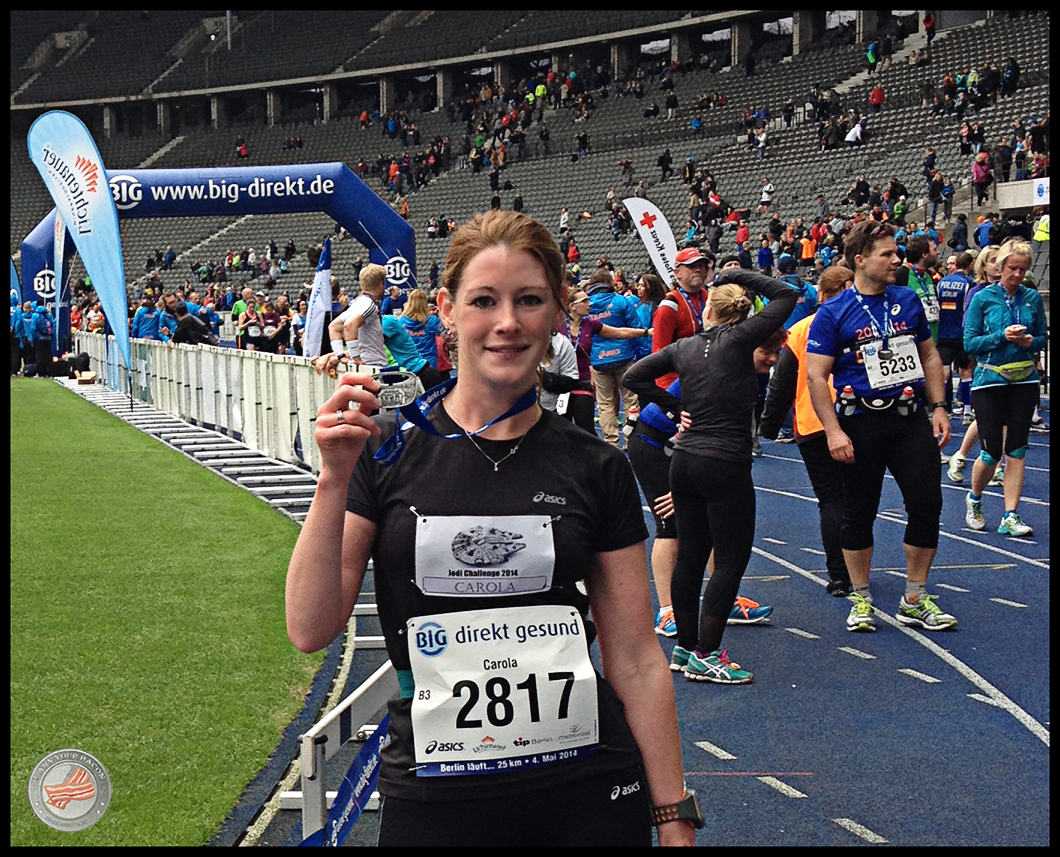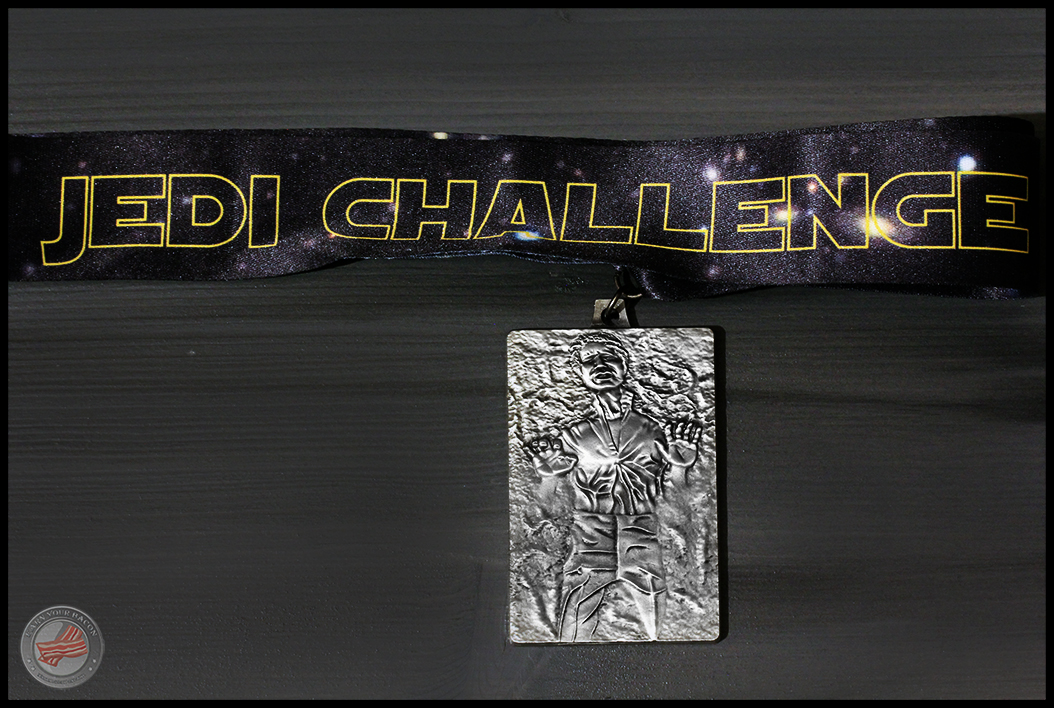 This year you could earn the Death Star at the Jedi Challenge 2015. Unfortunately I was too late to register. But I will not miss the Challenge 2016.
Each year, the Virtual Nerds Runs try to top the medal from the previous year. And they definitely succeeded. In 2016 you can earn not less than the legendary Millenium Falcon! The 3D medal will have an additional panel to store the electronic for the engine-lights. Engine-lights in a medal? Yes, they really did it. Such a medal is not comparable to any German race medal in any way. It is just gorgeous. When I saw the first layout for the medal, I just thought "I must have this one".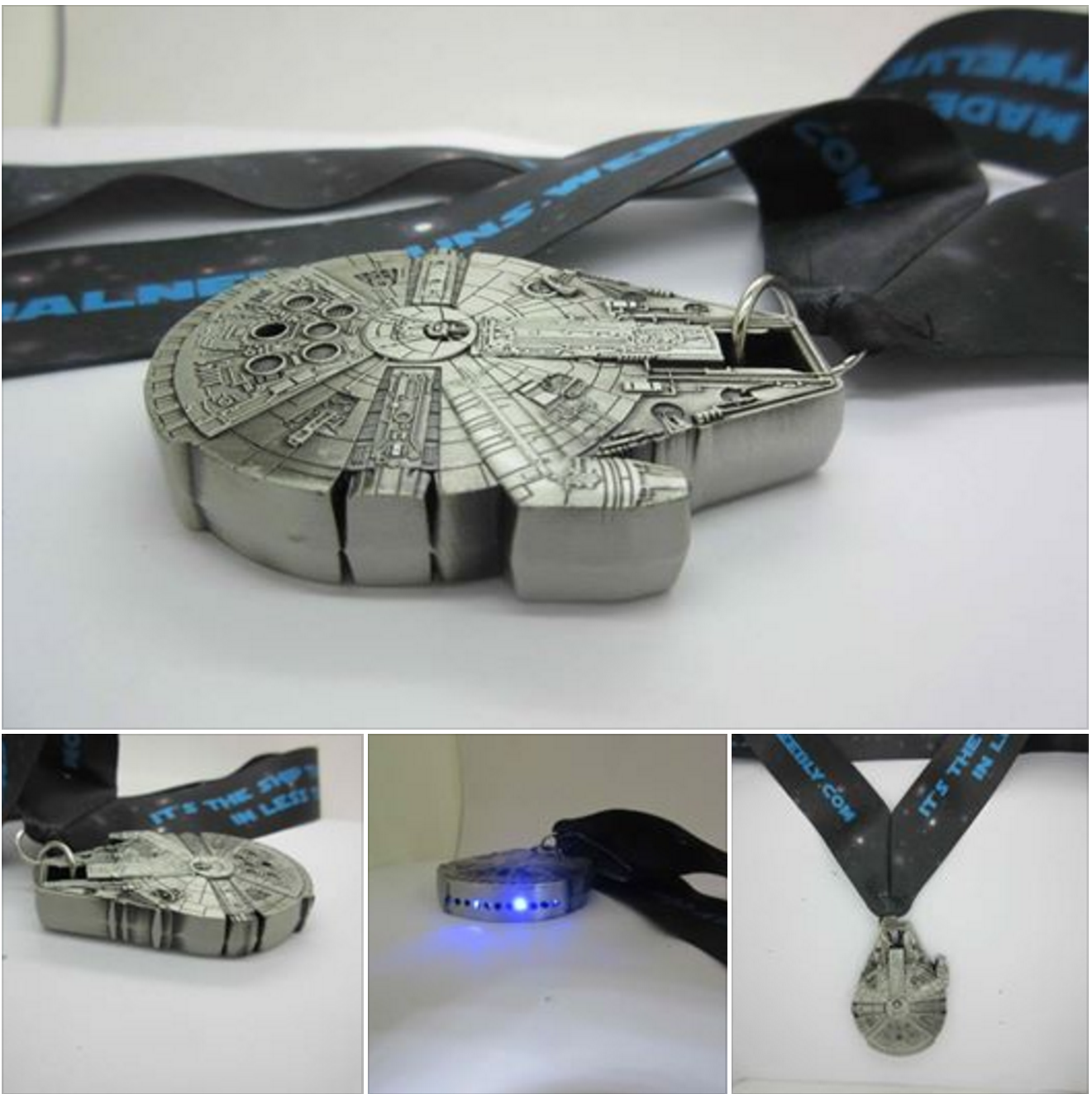 Since some of my running buddies thought just the same, I assumed that there must be some more running nerds in Germany. I asked Virtual Nerd Runs, if I could promote the Jedi Challenge 2016 in Germany and they agreed.
You can order the medal directly from Virtual Nerd Runs here, since I am just merging German orders due to shipping costs.
I intend to run the Jedi Challenge again on 4th May and a distance of 4.5 miles. Therefore I will create an event on Facebook since running a virtual run together is much more fun than doing it all by myself. But that is just an optional date since virtual runs can of course be done anytime, anywhere.
May the force be with you!