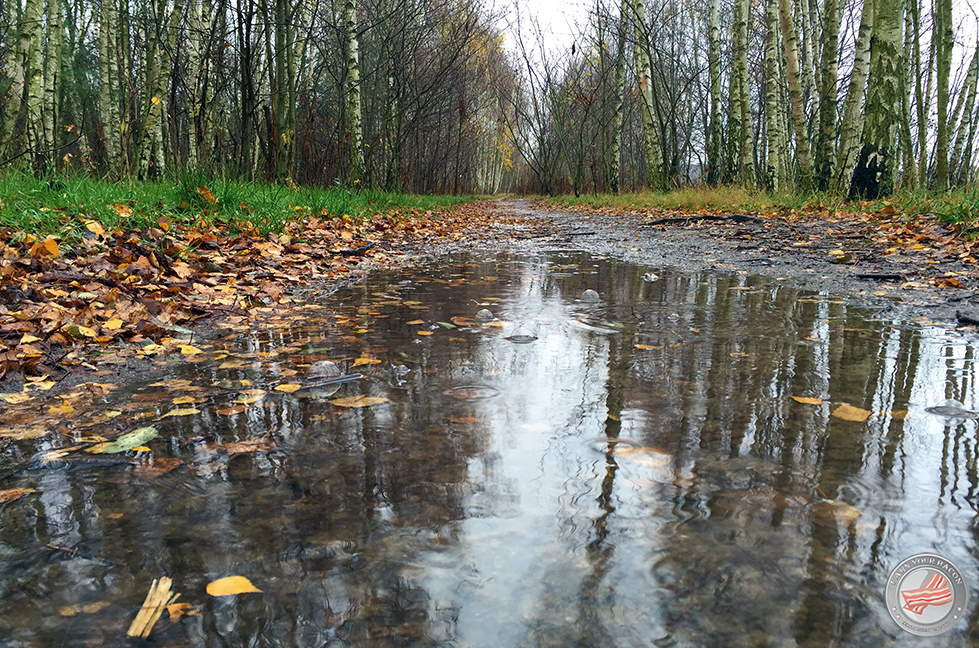 Runners know the dilemma: You wake up in the morning, looking out of your window. It's windy, cold and raining heavily. You learn from your weather app that it won't get any better. According to your training schedule today is training day. Your weaker self is right with you in your bed and whispers several good reasons, why you should stay in bed instead of getting up. What do you do? Right. You caress your weaker self and tell him these arguments showing why it is a good idea to go outside to run (you can also use this procedure for you partner as well):
The air is fresh and spicy. Rain seems to wash away all pollution and dust. Take a deep breath and enjoy the smell of nature.
On a Sunday morning, popular trails are crowded with hikers, bikers, skaters, other runners and dog owners, so you have to run slalom around all the people. If it is rainy, you can enjoy solitude on these trails.
Everyone you meet in bad weather seems to be in a good temper. They are either other runners or people walking with their dogs. All of these people show their respect to each other that they challenge the weather instead of staying at home.
Water changes landscapes. Look where little ponds, streams and waterfalls emerge from rain at your running route. Tomorrow they might be gone.
Playing with water. As a child you played in puddles? To be honest, you still like to do that when nobody is watching. When running in rain, you can jump from puddle to puddle and get muddy.
Training for obstacle runs or races in rain. There is no better weather to check your running gear for grip.
Today is race day? Great! The bad weather will speed you up since you won't to get warm as soon as possible. Several registered runners will not show up which means less competition for you.
After completing your training you can be proud that you went through despite the rain. You proved yourself and everyone else what a tough girl/guy you are.
The hot shower or relaxing bath becomes the highlight of your day. You will enjoy it much more than on a sunny day.
A tasteful tea, hot chocolate or punch to get warm? You really earned it! Enjoy it!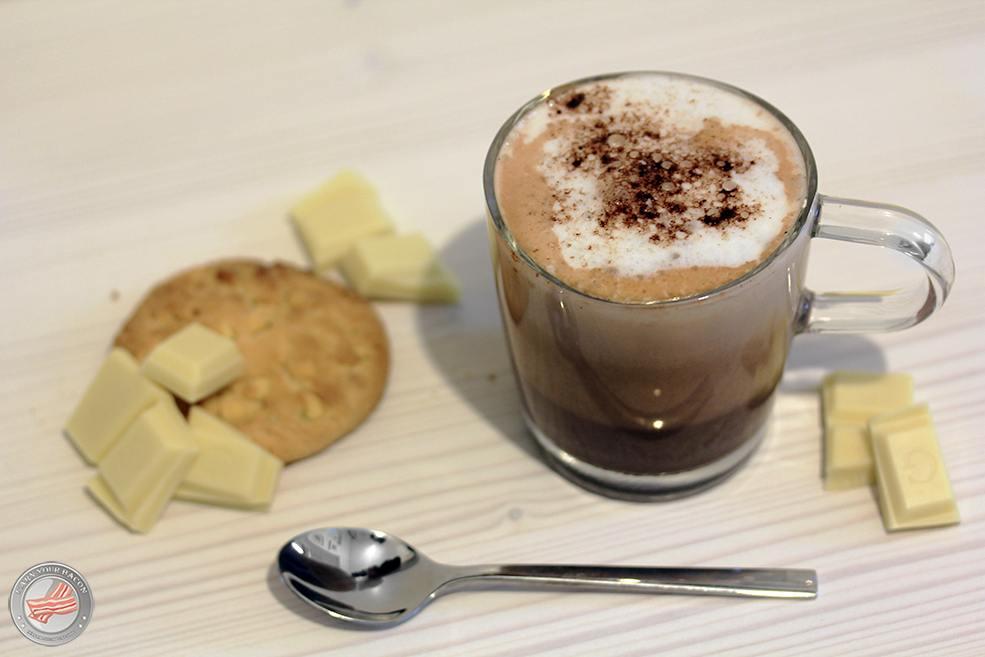 Running gear for a rainy day
Remember to dress appropriately for rain and wind. Especially in cold weather you could easily catch a cold. For me, the most important running gear like shoes and jacket must be wind- and water-proof (Hardshell or Active shell). But after 1 ½ hours training in heavy rain, my Active shell gear had no chance to keep me dry underneath.