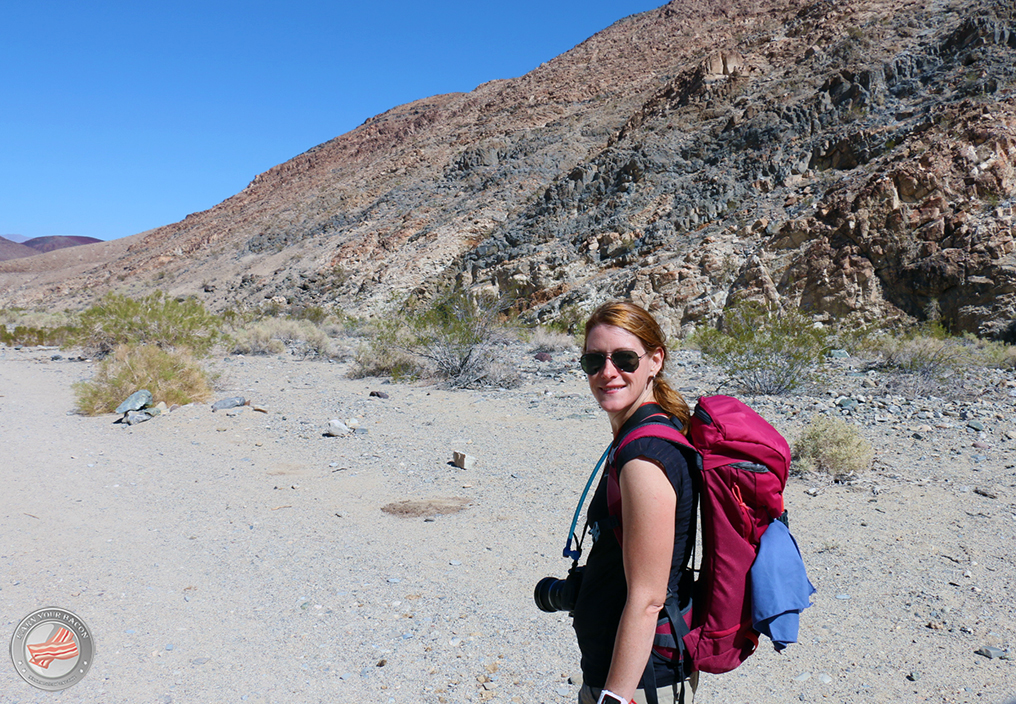 When I visited Death Valley National Park in 2012, I experienced it like most visitors do: a dry, boiling hot and salty sanddesert. That there are forests out of conifer and Joshua trees in the Park, with deer and rabbits living here, I learned a lot later in October 2015. And believe me, there is even a waterfall hidden in Death Valley National Park.
In search of hikes which you can tackle during the hot summertime, I got inspired by the ModernHiker, who wrote about Darwin Falls in his blog. Just a mile (1.6 km) from the parking lot to the waterfalls sounded easy and promising.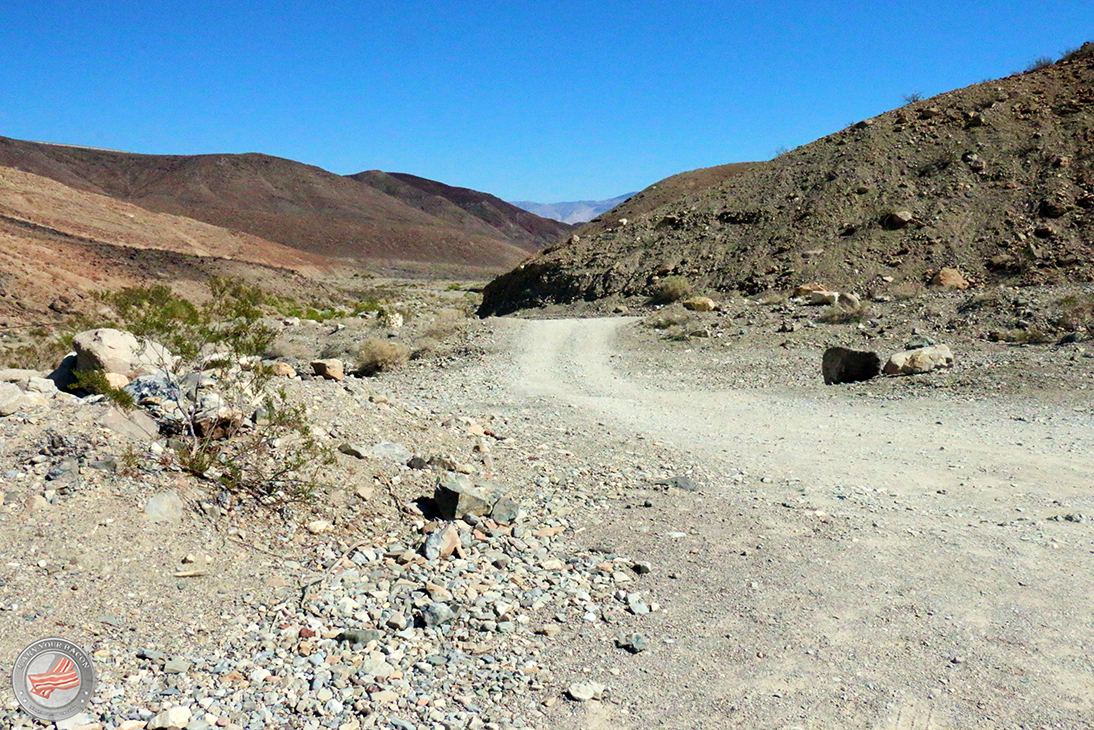 On October 3, I was heading west on SR 190, passing by Panamint Springs. A few minutes later a gravel road appeared on the left, without any signs.  But following the descriptions of ModernHiker, this had to be the right road. After some hundred yards on this gravel road a sign appeared, displaying the directions to Darwin Falls. 2.5 mi (4 km) further I arrived at a deserted parking lot with just one car parking there. So it should be pretty calm on the trail. A reason for this might be, that even though the Darwin Falls are marked on the official park map, it is not advertised nor is it marked from the main roads.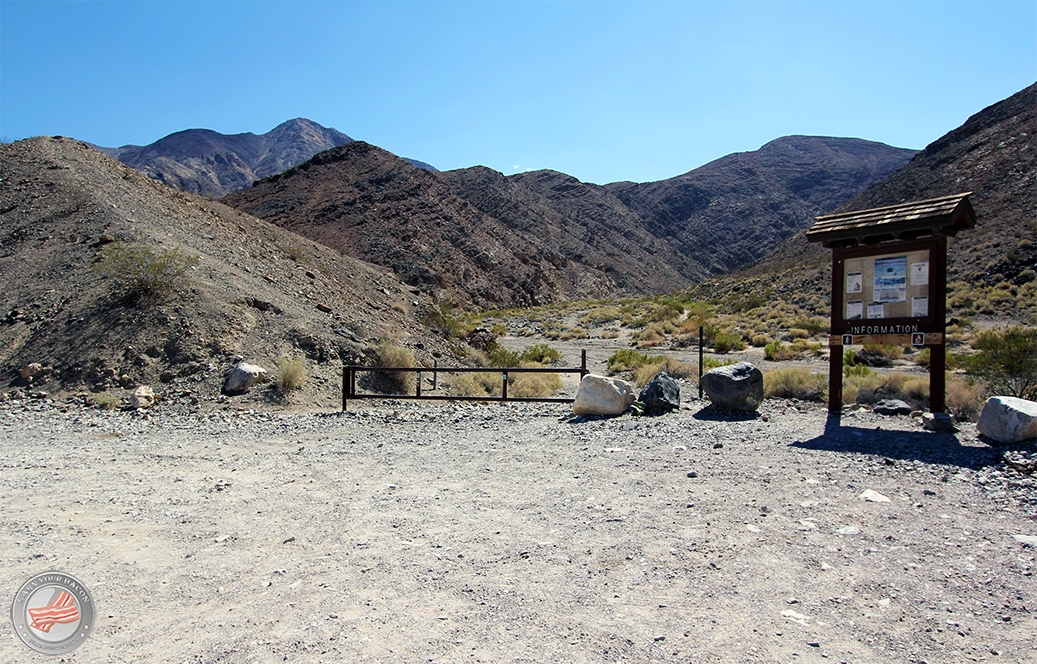 First the trail lead through a dry riverbed into a canyon. No sign of water not to mention the waterfall. About 15 Minutes later the first rills appeared. All at once it got greener and greener in the Valley of Death. And then suddenly I was in the middle of a small forest of high shrubs  and saplings. As farther the trail lead me into the canyon the thicker the vegetation got. The trail was passing through knee high grass now in blatant contrast to the rugged rocks of Death Valley rising in the background.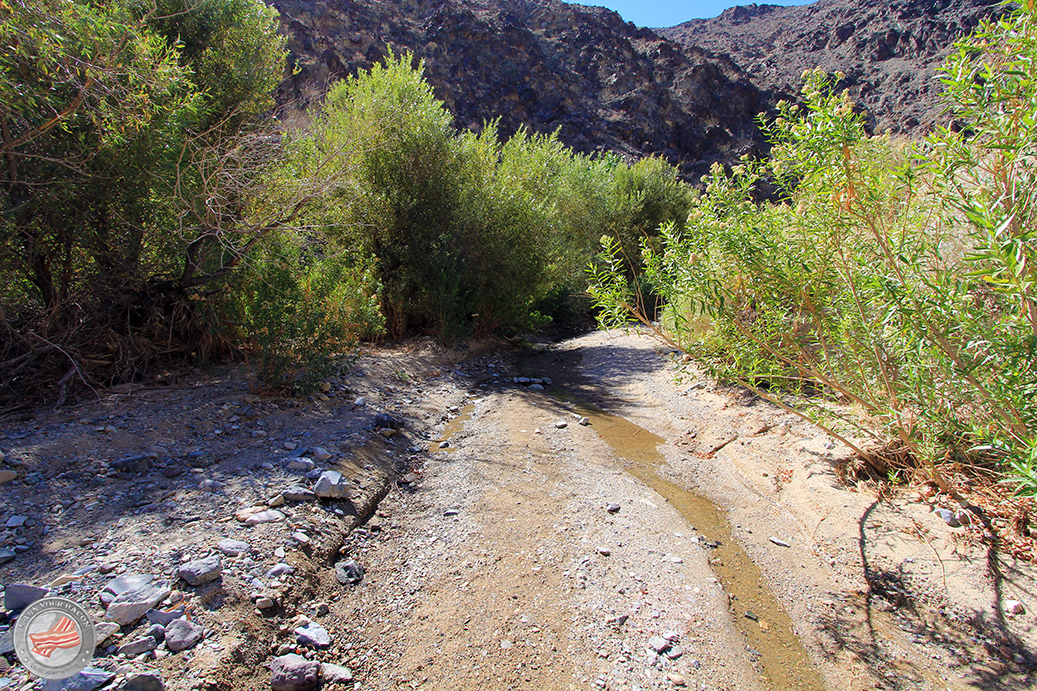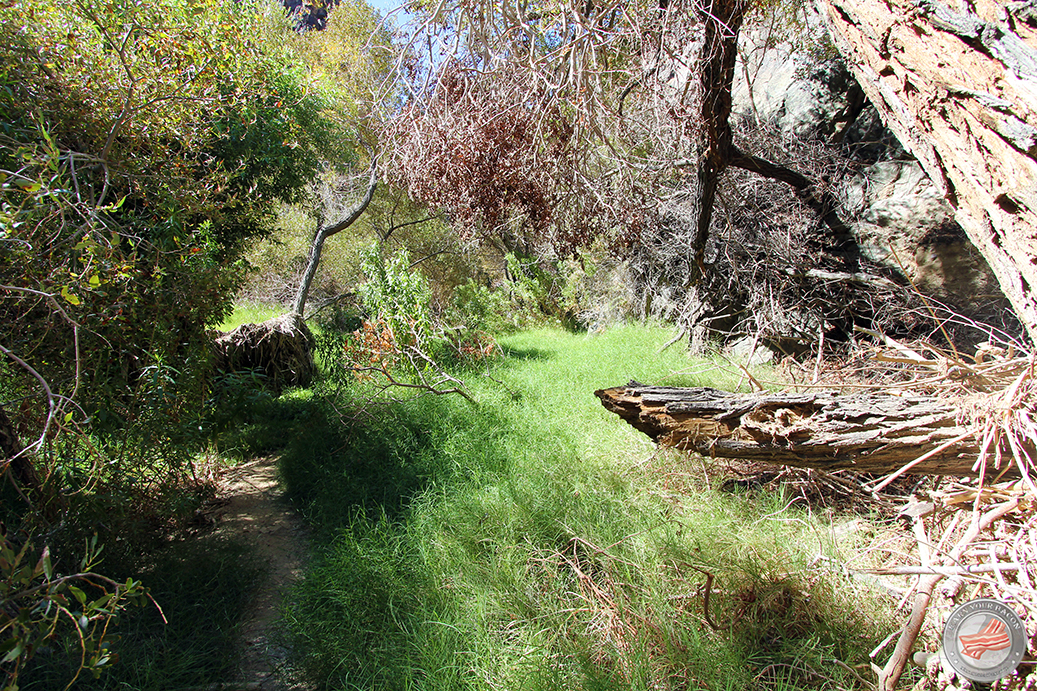 As I thought it could not get more extreme, I hiked by a little pond with reed. Red dragonflies buzzed around as it would be the most normal thing to do in the hostile environment of Death Valley.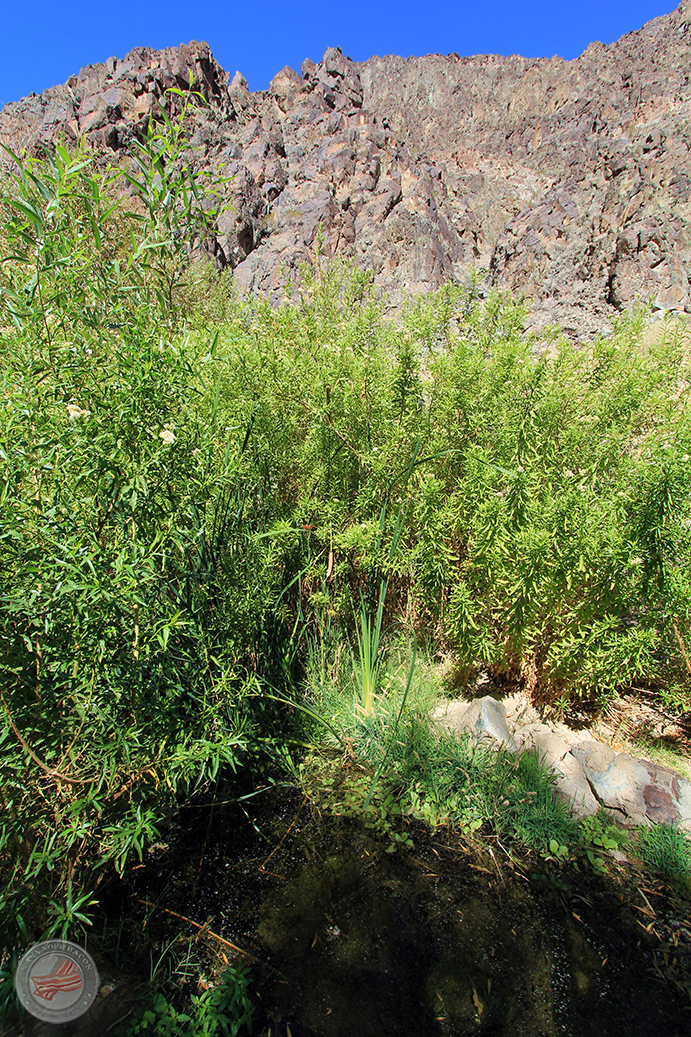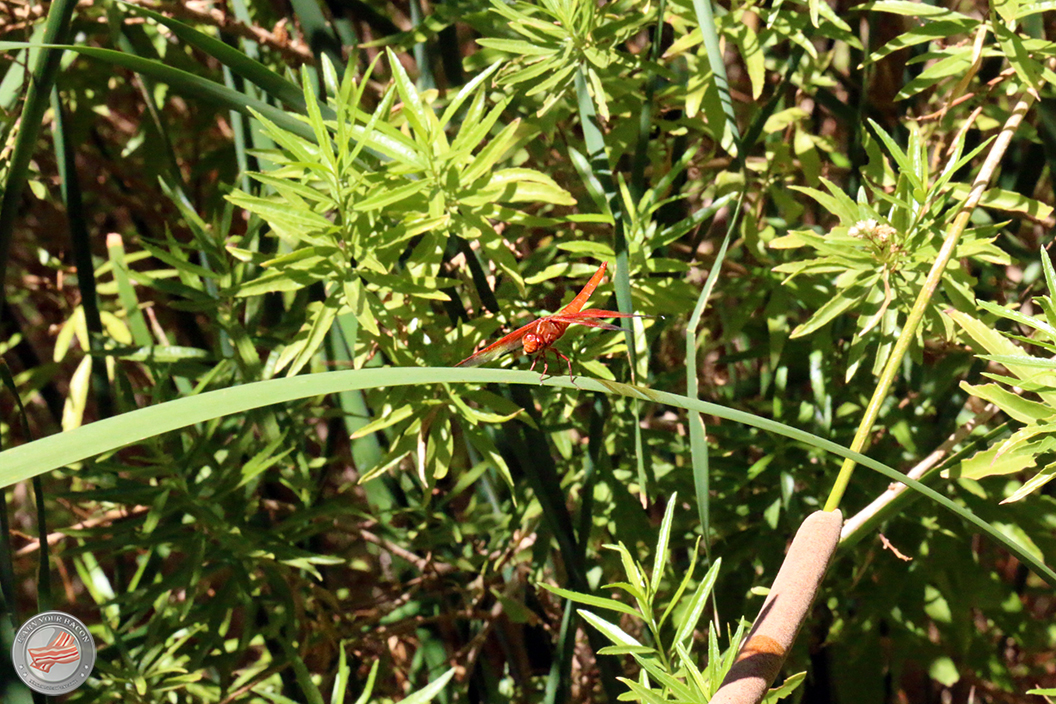 At some points it was hard to follow the trail. Trial and error lead to the right passages or to impassable rocks. Sometimes it was necessary to boulder to pass the rocks. A little later, the rills had formed to what I hoped to find –  waterfalls.  First just small cascades but it looked promising. It was hard to believe what I saw here.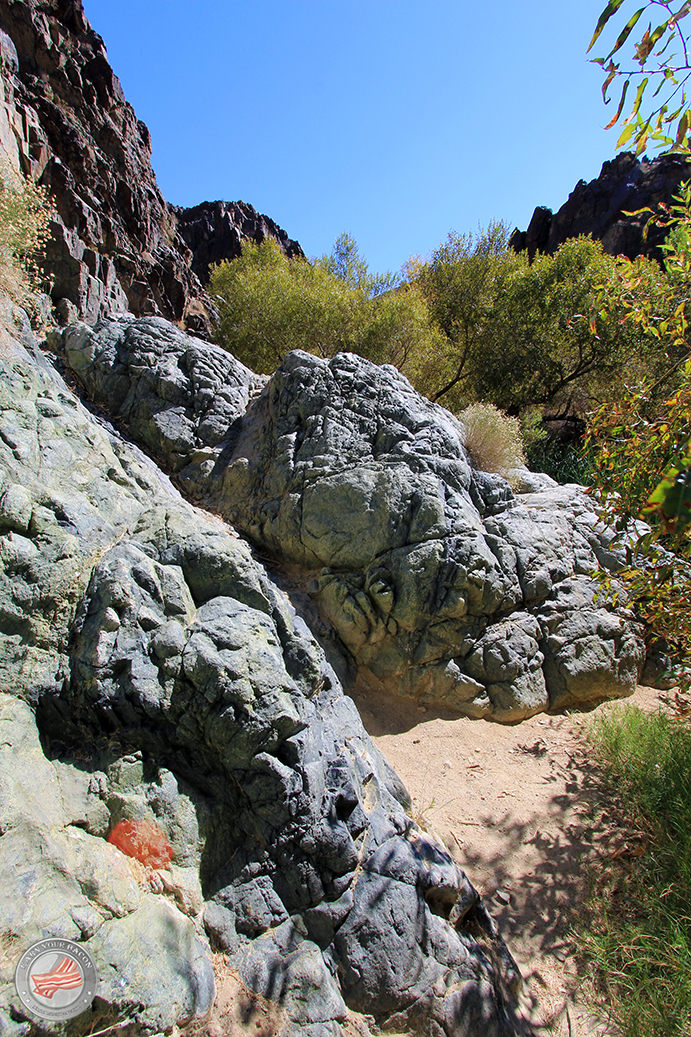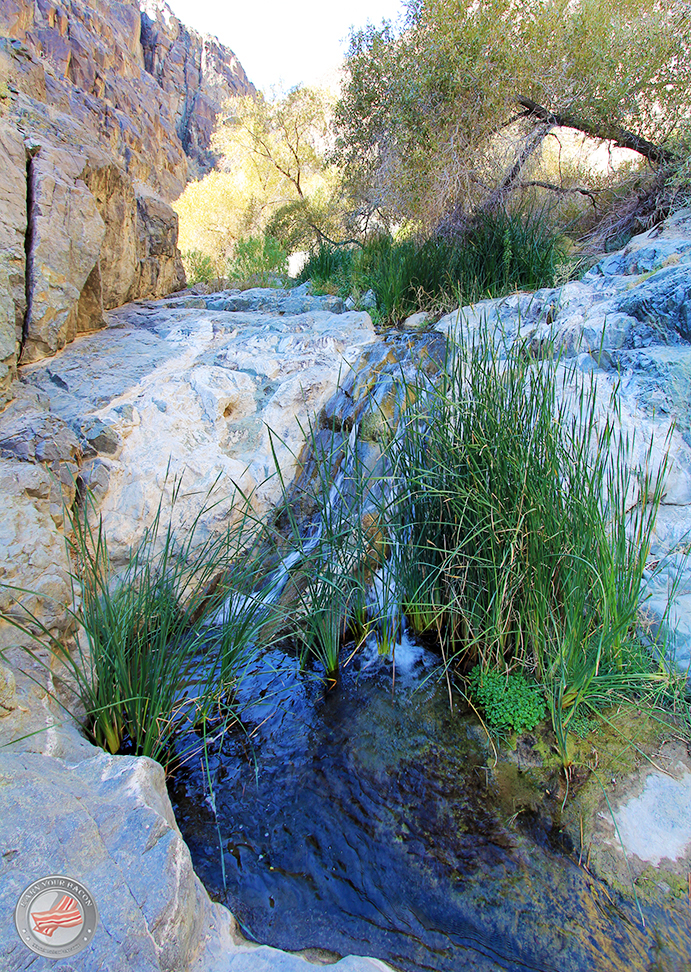 Hiking the promised mile, it finally came into view – Darwin Falls. What it was missing in size it compensated by its uniqueness. An idyllic oasis in the middle of the sand- and rock desert of the 6th larges National Park of the US.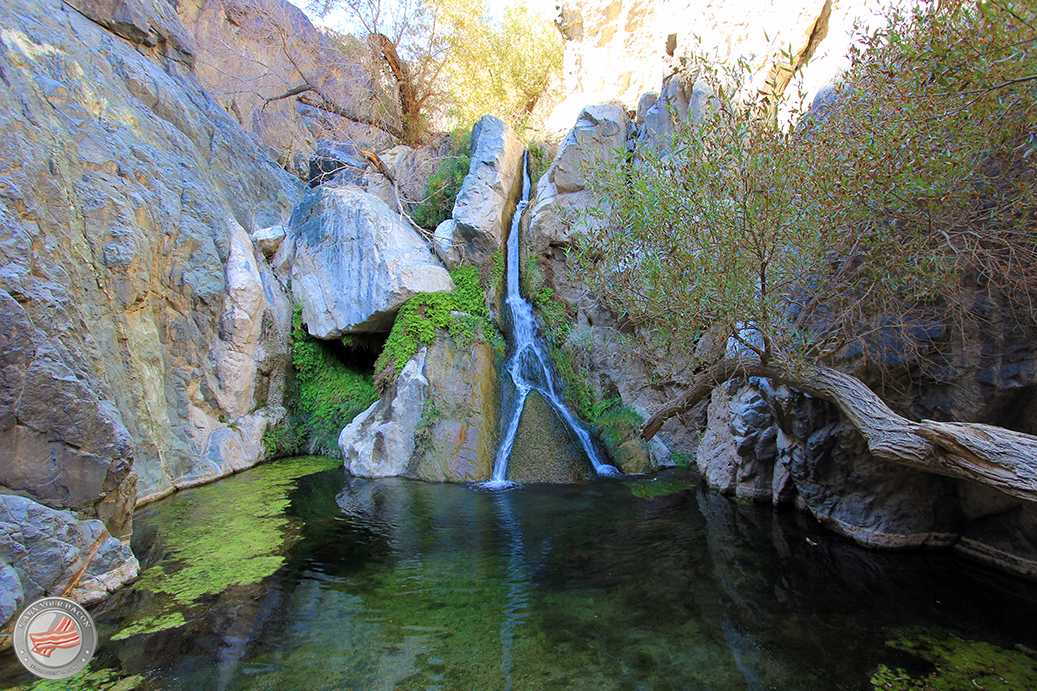 Wondering where the water came from it crossed my mind if someone just put a water pipe up here for a random reason other than leading tourists here. To attract tourists this place is hidden to well. The easiest way to find out meant to climb the rocks at the left side of the falls. But easy was no cakewalk at all. More than once my heart skipped when I looked down or when I didn't know where to set the next step. Eventually I made it up and was rewarded by cool water flowing over my feet when I rested at the top of the fall.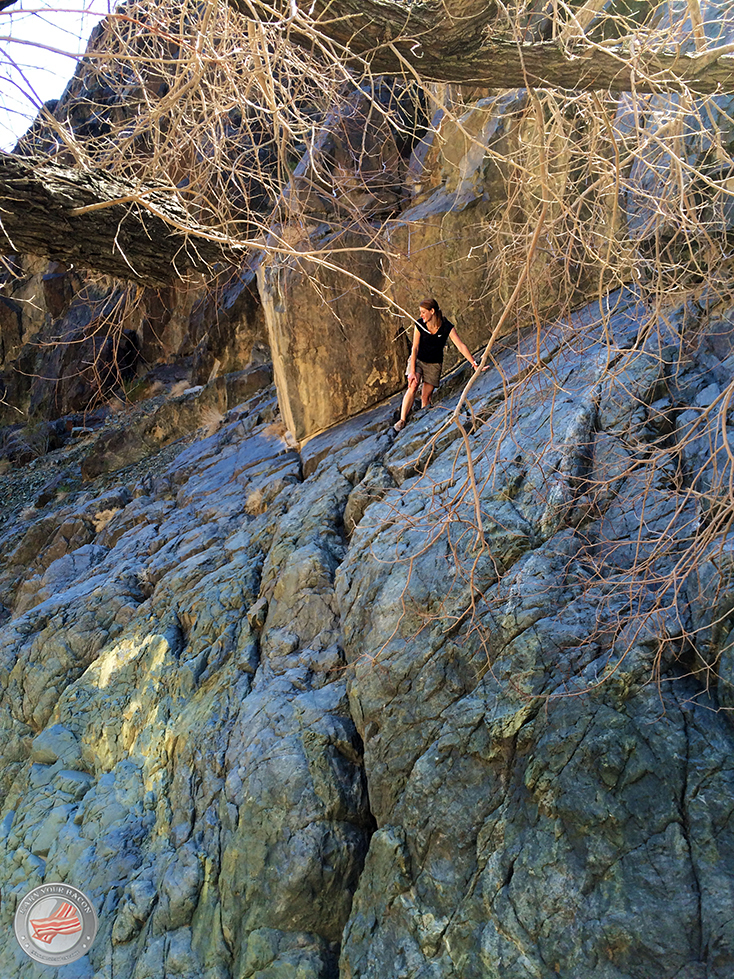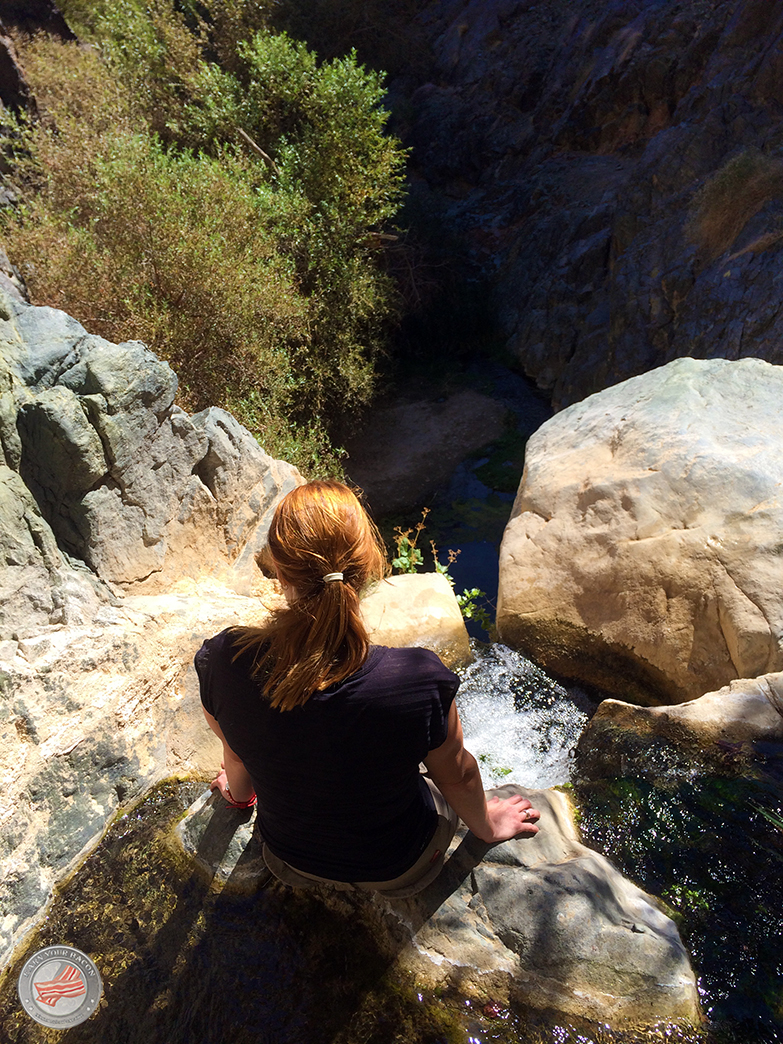 But curiosity kept me going to follow the water upstream. A few hundred yards further up I discovered another level from where the water tumbled down into a small basin. I wanted to climb higher but there where two challenges. First I left my shoes at the lower waterfall due to my wet feet and second I suddenly lost my courage to climb the slick rocks  without anything to hold on to.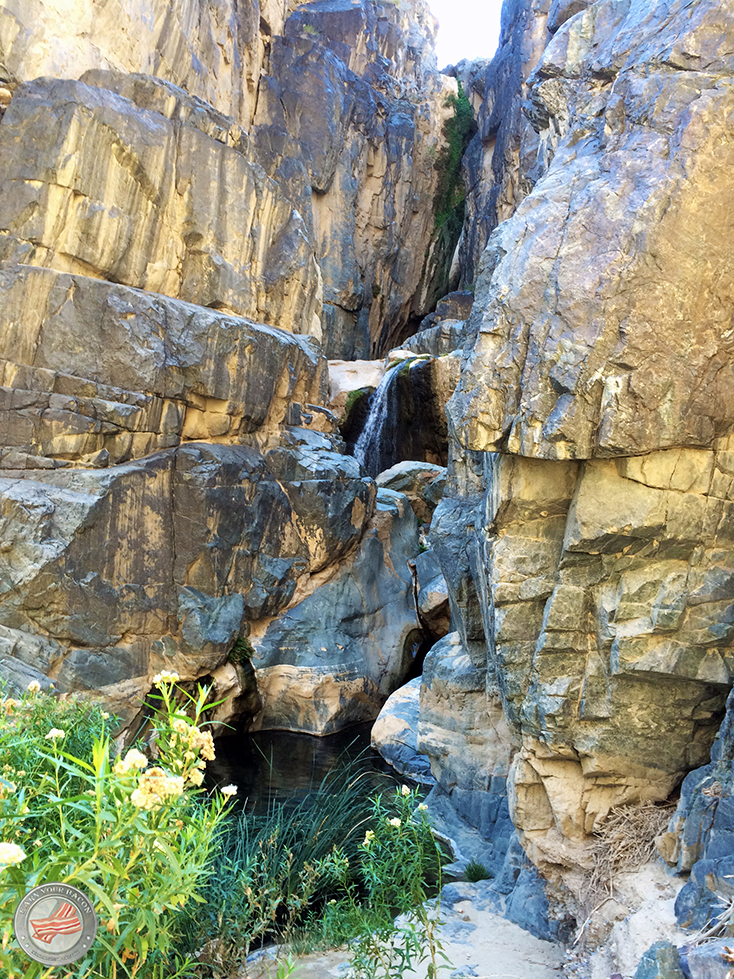 But still glad and satisfied that I made it up here and that I found the probably most intriguing place in Death Valley I returned to climb down. I discovered another way up the next day on a map. Either way there are tough boulder passages waiting for everyone who want to get to the top.
I am going to bring the proper shoes next time, and I hope that the necessary courage will be on board, too.